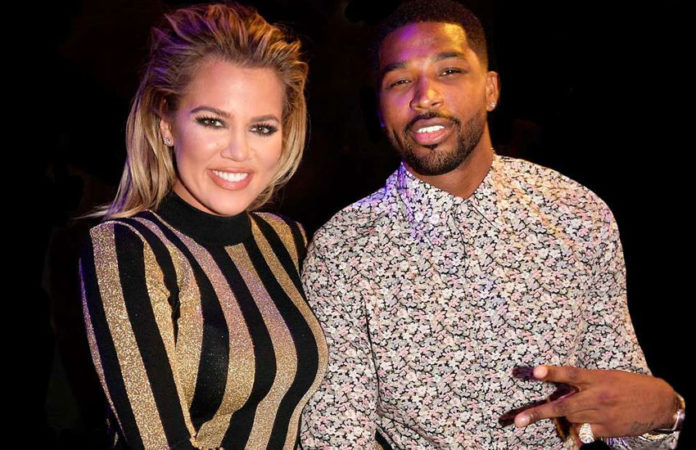 #goosebumps! While controversies surrounding Khloe and Tristan's relationship hit up, there's nevertheless, a few tips that suggests the two lovers may have finally gone their separate ways.
Valentine's Day is typically celebrated with special people in your life, and consequently, a day to find out who truly fills up that empty space in his or her life.
Tristan Thompson , according to a close source at the Pineapple Hill Saloon in Los Angeles was spotted alone on the Valentine's Day. The source told HollywoodLife exclusively that Tristan arrived without the reality TV star. "Tristan arrived at Pineapple Hill Saloon And Grill in Sherman Oaks on the evening of Valentine's Day," our source told us. "He's was definitely without Khloe and didn't seem to be missing her. She was nowhere in sight. Coincidentally enough, she lives close by."
Meanwhile, another eyewitness told Hollywoodlife all about Tristan's trip to LA. "He traveled into town on the morning of Valentine's Day out of Cleveland as he's had the week off with All-Star Weekendtaking place in Charlotte," our source told us. "He was seen boarding a plane to LA with fellow player and friend Reggie Jefferson."
Flip side, the reality TV Star was never seen around with Tristan on the same Valentine's Day. She however, uploaded picture of herself to Instagram with the caption, "True, Sweet Valentine", a cryptic message telling that True only mattered to her as far as Valentine's Day was concerned.
Things have not been normal between the two since Tristan  Thompson cheated on Khloe Kardashian. However, Tristan has really been serious about regaining back Khloe Kardashian's Trust. Guess it's rather too late 
ALSO READ :Is Tristan really serious about regaining Khloe Kardashian's Trust 
Do you think things will ever get normal between the two of them again?