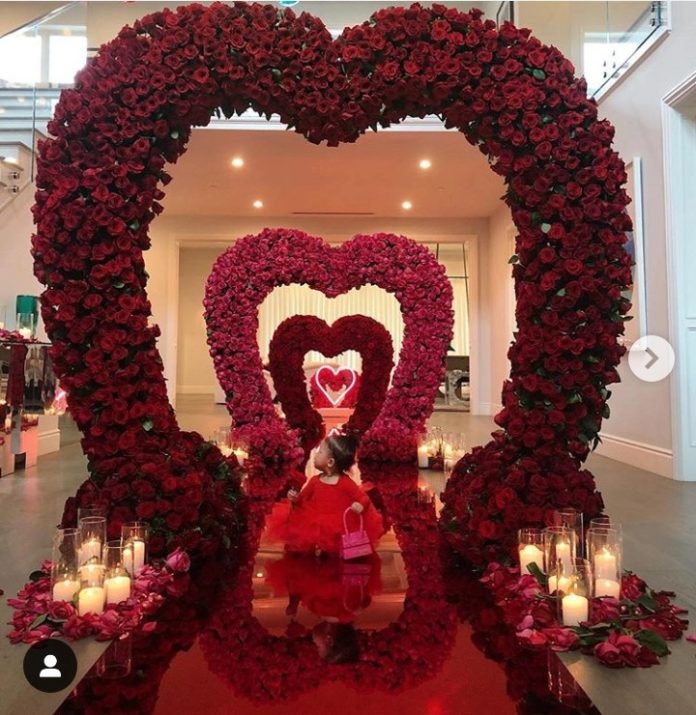 Valentine's Day is typically celebrated with very special people in our lives. It's also a day when you get to find out who fills up that empty space in him or her.
Let's scuba dive into the life of a few A-lists and see who fills up that empty space. Perhaps, you might just have the shocker of your life.
P. S. This  might be one of those dangerous journeys to embark on, so I'll urge you to grab a bite so you don't lose it
Illustrious Barcelona player Messi rolls out with his beloved wife Antonella Roccuzzo. Did you expect otherwise? 😋
Davido in illorin on a political trip while he should be with his girlfriend Chioma on a once in a year Valentine's Day🙄. Who else feels the same way?
Popular Nigerian Singer Known by stage name "D'Banj" gave his wife Lineo Didi Kilgrow a surprise Valentine gift. Hmm, how sweet!
Popular singer Lady Gaga celebrates Valentine's Day with a tattoo toast on her spinal cord. Quite weird, what do you think? 
Valentine's Day is better celebrated with friends and family. BTW, that's popular singer 2face Idibia and his wife Anita Idibia after the news of a bit tension between the two. Valentine's Day also reconciles lovers. Hmm 
Dillish Matthews also had her own surprise from her boyfriend Emmanuel Adebayor. He always makes everything so special, she wrote
Amid extreme schedule, famous singer Davido still created time to celebrate his beloved girl friend Chioma.  He said "I get time sha 😁😁😁😁 Happy Valentine's…."
Guess I  pulled your legs up there😉. But this is what every intentional guy should emulate.
Popular Nollywood star Ini Edo, looking all stunning in her red dress. It's the colour of love.
Here's what?  She hits 5 million followers on Valentine's Day.  "I love all 5 million of you so much." She wrote. 
The Okojies were already off to Dubai a couple days ahead of Valentine's Day. The popular Nollywood star Mercy Johnson Okojie appreciates husband and family for always going the mile to make her happy. She wrote." Words fail me but my heart doesn't….thank you for all you do to make us happy."
Nollywood actress actually gave credence to St. Valentine's Day! She's religious. She wrote "Happy St Valentine's Day to you all. 
She looks amazing in her all red outfit 
Khloe Kardashian flunts her short blonde, she's finally getting her mojo back after 10 months of nursing True. And it's an all red affair for the Kardashian.
She celebrated Valentine's Day with her daughter True, wishing her a sweet Valentine. She wrote, " True, Sweet Valentine ". But hey, where's Tristan, thought she had finally let him in on her trust😅
The famous Omotola Jalade celebrates Valentine's Day with her dear husband.
Kylie Jenner moves from celebration to the other— from an elaborate birthday party for baby Stormi to a Valentine's Day meddle. She "must be dreaming". She wrote 
However, we understand that there are two very important people in her life: Baby Stormi and Travis Scott  
The list isn't closed yet. Let us in on how your Valentine day experience.
However, do not until it's Valentine's Day to share some really really  special love to one another.
I'm sure you weren't shocked after all or where you? 😂😂
It's #celebritygoosebumps😂😂