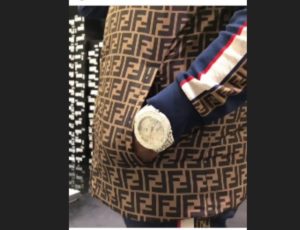 Floyd Mayweather popularly referred to as the "Money May" describes how he spends his paycation.
He explained that if he were on a paycation for thirty (30) days, he would take with him, 30 different luxurious watches— each one to serve each day. He also explains how he makes room for extra watches incase his paycation exceeds a month.
However, sometimes, carrying those enormous watches in mind can be burdensome, especially when you have to make choices.
To handle situations like this, Mayweather reveals he'd rather use the "one and only $18 Million watch" that knocks 'em all. #goosebump!
Recall that about last year, Mayweather's TMT, The Money Team, announced a partnership with Hublot, the luxury Swiss watch company, to produce new limited edition timepieces.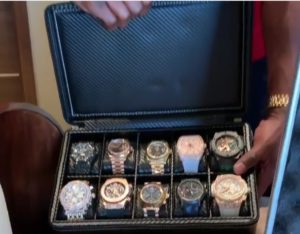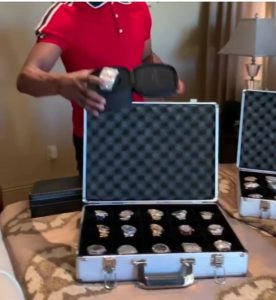 This guy sure has a thing for watches, whether it's a TMT-Hublot, Patek Philippe, Audemars Piguet,Vacheron Constantin, etc. And obviously has a good wrist to go with.