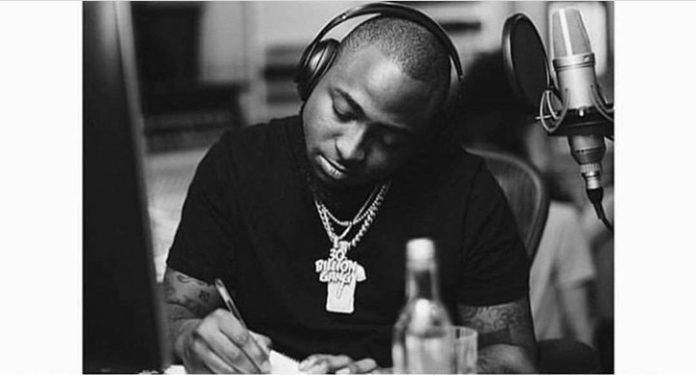 The year has actually start out well for the famous musician David Adeleke aka Davido. It's been from one big win to another for the young Adeleke.
#goosebumps! The popular Nigerian singer has achieved another feat in his musical career as the first ever African in history to own the 28th out of 50 most played songs in America Radio Stream monitor with his song "Fall".
The report was released by America's Mediabase Building Chart (Radio) for this week.
Mediabase is a music industry service that monitors radio station airplay in 180 US and Canadian markets. Mediabase publishes music charts and data based on the most played songs on terrestrial and satellite radio, and provides in-depth analytical tools for radio and record industry professionals.
ALSO READ: Davido Becomes First Nigerian To Get Onboard America's Comedy Central Roast As A Panelist.
Davido posted images of the report to Instagram with the caption, "Please pray for me guys we about to break in". He added "WE GOT A BIG REMIX COMING!!!!BIG".
The hardworking Davido is stopping at nothing to ensure that he gets to the peak of his career. He has sang so many hit songs that has made his fans love him even more.
Meanwhile, recently, he has been actively involved in the Nigerian politics as a PDP supporter— mobilizing his fans to vote for the PDP candidates with credibility as a way of bringing national development to his country.
He has since started receiving congratulatory messages from fans, friends and families wishing wish him well on his future endeavors.