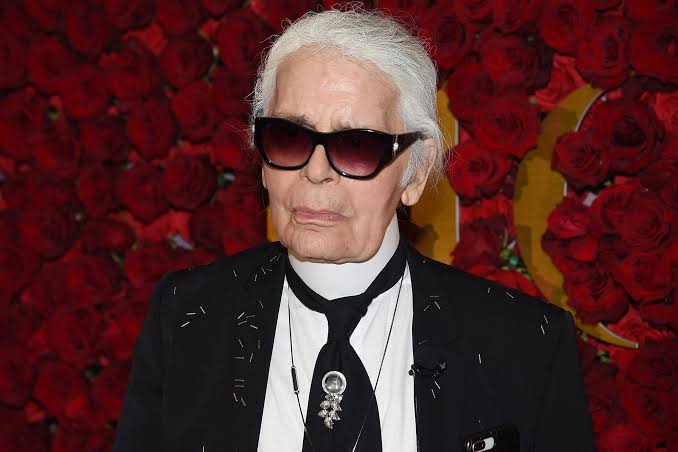 #goosebumps! It was indeed an incredibly sad Tuesday in the world of fashion when news broke that legendary designer and creative director Karl Lagerfeld had died at the age of 85. 
The Karl Lagerfeld Brand posted about his demise on their Instagram account, they wrote, "the house of Karl LAGERFELD shares, with deep emotion and sadness, the passing of its creative director, Karl Lagerfeld, on February 19, 2019, in Paris, France. He was one of the most influential and celebrated of the most designers of the 21st and an iconic, universal symbol of style. Driven by a phenomenal sense of creativity, Karl was passionate, powerful, and intensely curious
He leaves behind an extraordinary legacy as one of the greatest designers of our time, and there are no words to express how much he will be missed."
Also, a Chanel spokesperson confirmed the news to ET early Tuesday morning, saying in a statement, "It is with deep sadness that the House of Chanel announces the passing of Karl Lagerfeld, the Creative Director for the Chanel Fashion House since 1983. An extraordinary individual, Karl Lagerfeld, reinvented the brand's codes created by Gabrielle Chanel."
Lagerfeld's talent expands beyond fashion to include illustration, photography, styling and publishing. Until his death, he oversees the creative direction of the Chanel and Fendi fashion houses.
Victoria Beckham and Donatello Versace were one of the earliest people who posted about his demise, and one thing was common with their respective posts, "genius"
Victoria Beckham wrote, "So incredibly sad Tuesday hear this, Karl was a genius and always so kind and generous to me both personally and professionally. RIP."
Donatello Versace wrote, "Karl your Genuine touched the lives of so many especially Gianni and I. We will never forget your incredible talent and endless inspiration. We were always learning from you."
Naomi Campbell wasn't left out of the tribute series as she wrote , "Karl… too many memories to write… I THANK YOU, THANK YOU, THANK YOU!!! for taking chance on 16 year old girl from South London and opening my eyes. May you rest with highest"
He was known by one of his famous quotes, "ELEGANCE IS AN ATTITUDE".