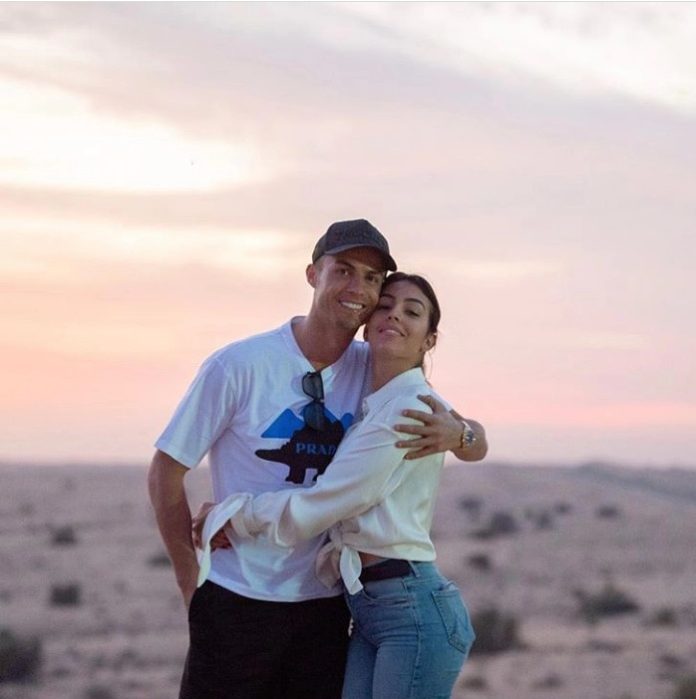 #goosebumps! "Congratulations to the most wonderful woman that God could put on my way." Said Cristiano Ronaldo to his partner, and mother to his daughter Alana Martins.
Amidst tight schedules, the illustrious Star, Cristiano Ronaldo never fails to appreciate his girlfriend and partner, Georgina Rodriguez.
Recently, he took to instagram a picture of himself and his love with caption, "Congratulations to the most wonderful woman that God could put on my way."
Recall that Georgina Rodriguez has been with him through thick and thin, atleast right from when their relationship started about a couple years ago.
News of their relationship began to emerge in November 2016 when they were sighted walking around Disneyland Paris arm-in-arm and publicly showing their affection for one another.
In 2017, Georgina Rodriguez gave birth to her first child in their relationship, making it the fourth child for the star Juventus player Cristiano Ronaldo.
In 2018, the world football star was accused of alleged rape of Kathryn Mayorga. Ronaldo furiously took to Instagram on October 1 to debunk the rape accusations of Kathryn Mayorga as "fake news".
For most people, such allegations whether proven right or not would literally end their relationship. However, Georgina's case wasn't so.
Although not directly, but Rodriguez issued a strong statement of support on the site.
She posted a picture of herself at Juventus Stadium and wrote: "You always transform the obstacles that are put in your way into impulse and strength to show how great you are.
"Thank you for making us enjoy each game. Always more and better. I love you @cristiano."
Do you think Georgina Rodriguez deserves such accolades. Yes or No?