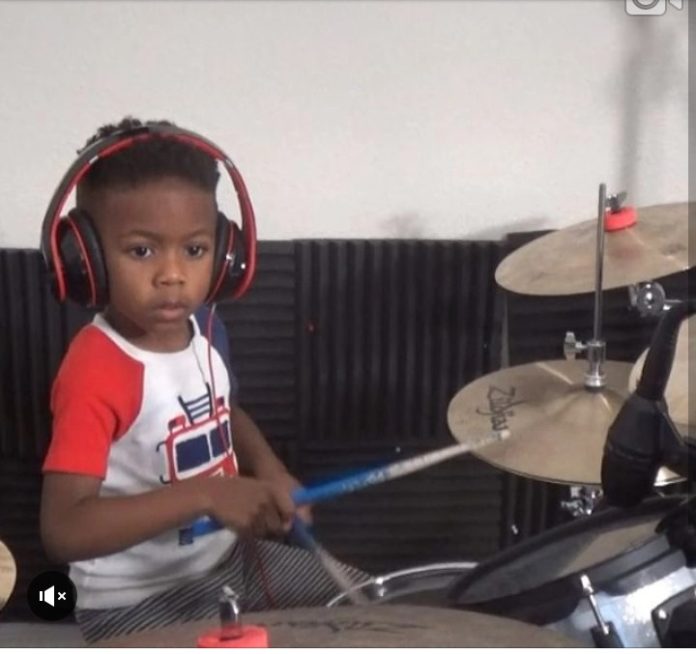 Justin A Wilson 11 aka 'LJ' is a baby boy drummer as he's fondly called by his fans. Yes fans! Justin expresses his gift in an overwhelming way. He has a mad drumming skill.
#goosebumps! He's just 4 and already a world star drummer.
At four, he had his first ever NAMM performance, a couple days ago at the gruv live booth.
Although he hasn't been nominated for the Grammy Award yet, but hopefully, he's on the pipeline already.
His favorite artists include Larrel Lewis, Eric Moore ll, Aaron Spears, Snarky puppy, Stevie Wonder & Boostsy Collins.
Let's slide a little back to how this little man started his music career.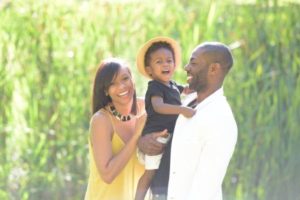 LJ's parents, Justin and Shelana are both musicians as well.
Justin Wilson's II love for music started right from when he was in his mother's belly. He would rhythmically tap when his mum would tap her fingers on her belly and move about singing to him.
His dad was a professional musician. Who would come home creating a daily playlist of classical and Jazz with complex melodies and rhythms. And the whole time, Wilson was in the womb listening.
After birth it continued, he was literally born into a musical family that created songs for just about every activity: eating, changing a diaper, nursing and sleeping.
At four months, he had started mastering and matching pitch. His mother would sing a note and he'd sing the same note. Of course he was humming them as he could barely speak.
At 10 months, he made his first attempt at maintaining rhythm with beat boxing saying "dubba dubba". He could verbalize a few lyrics and singing along to songs.
At 13 months, he was keeping time to songs banging his spoon at each meal.
At 15 months, he was able to identify and mimic unique syncopations and tinker on the piano in the correct key as the song was played.
And by 18 months, he got his drum set.
From that time up till now, LJ hasn't looked back, he gets even better.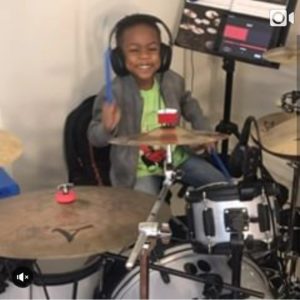 We're absolutely thrilled about his talent turned skill. And if at 4 he's able to musters such focus, and passion for what he does, then it's only a sign that his future is extremely bright.