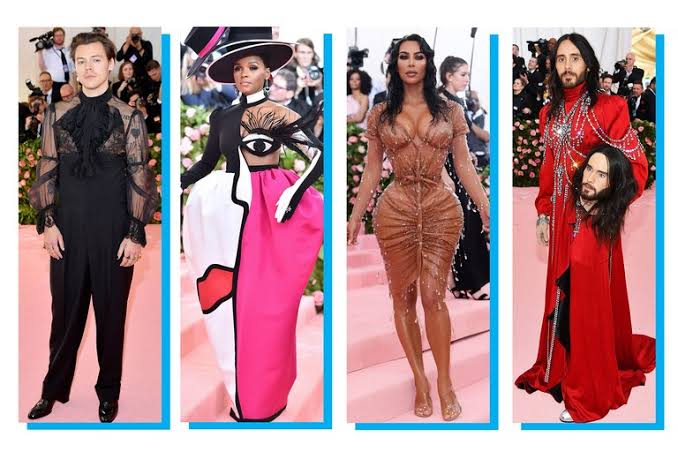 #goosebumps! The Met Gala 2019 kicked off on May 6th, with magical outfits showcasing extraordinary fashion prowess in the exotic industry.
The Met Gala, an annual benefit event for the Costume Institute at the Metropolitan Museum of Art in New York, is considered one of the world's biggest fashion events.
It is known for its exclusive guest list, expensive tickets and -most of all- its outta the world outfits, based on a different theme each year. And this year, the theme was 'Camp
Celebrities from around the world made their remarkable appearances on the red carpet in extravagant wears, representing their fashion houses. The likes of the Kardashian; Kim Kardashian West describing the dress, she said: "This is the first time in 20 years MR MUGLER has designed for the House of Mugler. So to come and design this gown for me is such an honour."
Kim added that the design took 8 months, "This is about eight months in the making. He envisioned me this California girl stepping out of the ocean, wet, dripping," she said.
Singer and Actress Zendaya showed up looking exactly like Disney's Cinderella in a bold blue gown designed by TOMMY HILFIGER.
Lady Gaga, Cardi B, Harry Styles, Serena Williams, the Kar-Jenner clan, Lena Waite, Janelle Monae, Nick Jonas, Priyanka Chopra, Joe Jonas and Sophie Turner gave the show a fascinating finishing .
However, something most likely common across the entire supersonic outfits was the train.