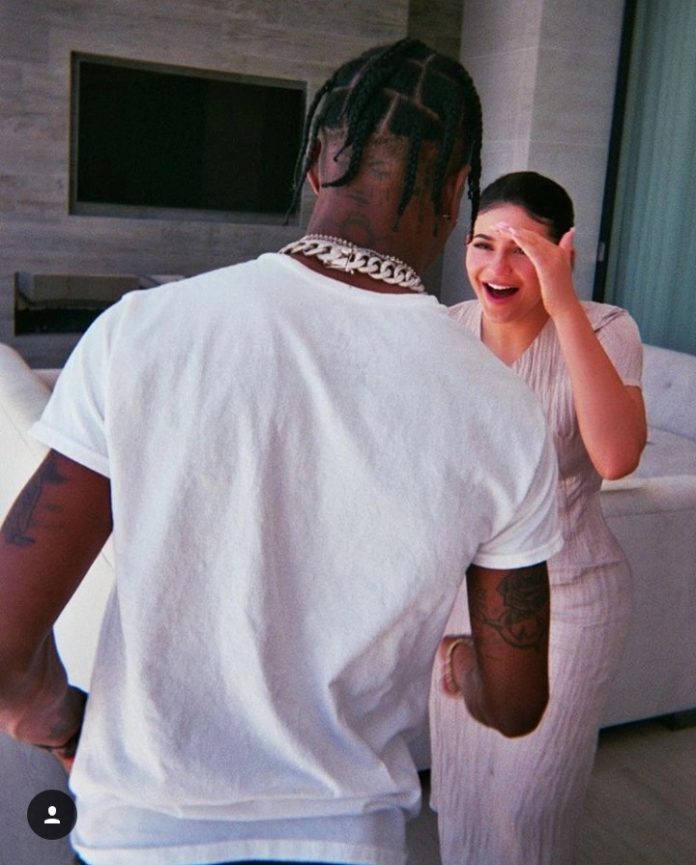 #goosebumps! Kylie used the "eff" word and also addressed Scott as her hubby. 
Travis Scott officially celebrates his 28th birthday on April 30th. Although celebrations have been underway for about a couple days by his romantic partner Kyle Jenner, the trio, Kylie, Travis and baby Stormi spent remarkable fun moments with each other.
Lots of birthday messages and gifts were let loose  but celebritygoosebumps got a hail of a goosebumps from Kylie Jenner's birthday message to her heartthrob Scott which included the eff word. And also addressed Scott as her hubby. Whoa! Are they officially married?
The message that caused goosebumps and caught fantasy on instagram said, "watching you evolve into the partner, friend, son, and father you are today has been fulfilling ❤my real life bestie & hubby all wrapped into one. I love you and I'm so proud of you. happy happy birthday let's fuck around and have another baby" Kylie Jenner.
She indeed wants to have another baby, perhaps a sibling for baby stormi.
Kris Jenner birthday message to her grand daughter's dad Travis Scott was amazing, "Happy birthday @travisscott!🎂 Thank you for making @KylieJenner so happy, for being the most amazing father to my granddaughter, and for bringing some much joy into our lives. We love you x