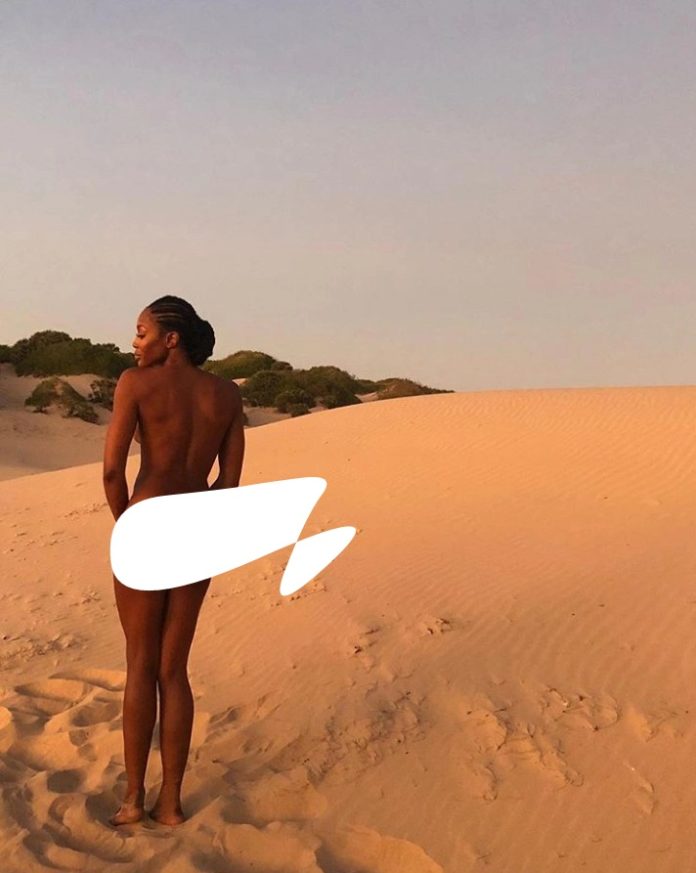 #goosebumps! World's famous run way model Naomi Campbell shows off her entire backside in a recent photo upload.
The beacon in the fashion & modelling Industry poses in a photo shoot revealing her entire backside nakedness in an upload she captioned; First drop of golden hour..
The 49 years old model who has a strong love for Africa shares plans of her trip to Kenya. Recall how she was in Nigeria last month for the Arise Fashion Week with Naomi Campbell which took place in Lagos state.
She is however, not alone in the category of celebrities who show off their nakedness in the line of duty; the likes of the Kardashians, and more.
She currently dates her new boyfriend Liam Payne Whom she's almost 25 years older.