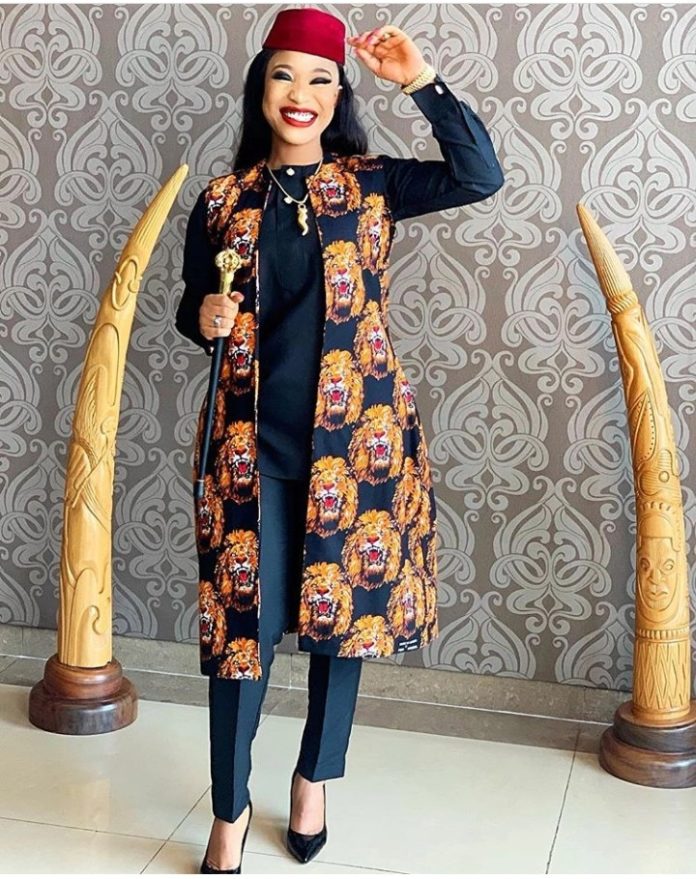 The controversial Nollywood actress Tonto Dikeh, didn't hesitate to display her controversies even in her choice of dressing.
Tonto Dikeh Stylishly Rocked the Isi Agu to her Besties Wedding Ceremony.
The Isi Agu is a traditional attire that has gained more prominence in recent times. It's an attire that is typically worn by the Igbo traditional leaders, along with the traditional cap, and a staff. 
Today, due to its uniqueness, it has become fashionable for different occasions such as Traditional marriages, Inauguration ceremonies, Religious ceremonies, and more.
#goosebumps! Tonto Dikeh slayed her Isi Agwu in a palazzo suit with a chief cap, and a staff to complement it. This was a bizarre, she was part of the Bestmen! Yes! But how🙄? Please figure it out yourself.
Her best friend was getting married to someone she truly loved.
Lest I forget, she addresses herself as King Tonto. Don't you ever forget that.
Her friend Bob risky also turned up at the celebrity's wedding. The wanna be female enthusiast was seen rocking his hips while enjoying the company of top Nigerian celebrities.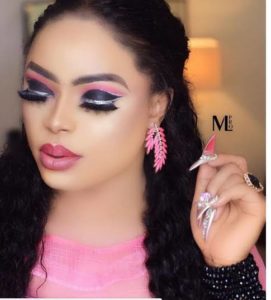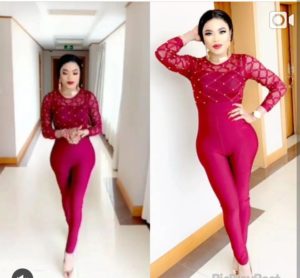 The bleaching expert who has succeeded in turning his skin to that of a white chick is stopping at nothing to ensure that his body accessories eventually become like that of a female.
Tonto Dikeh has a thing for males while her friend Bob risky, has a thing for females. They both may be working towards switching places.
Do you think Tonto Dikeh would like to be a man (transgender)?