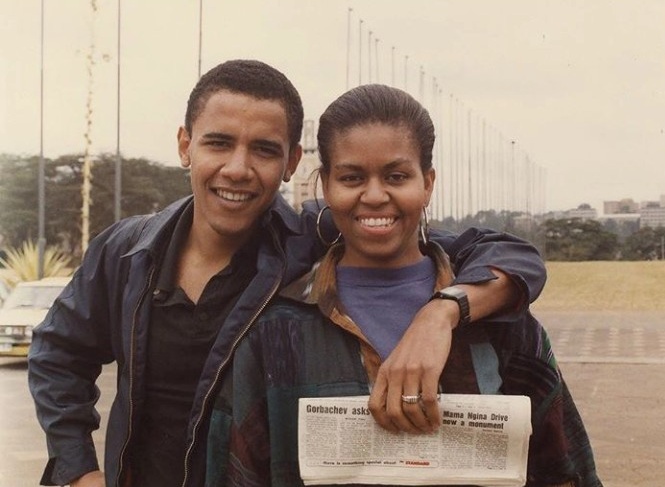 Former firstlady of the United States of America, Mrs. Michelle Obama turns 55years today.
The astounding persona and role model to many was judiciously celebrated by her husband along many admirers who took to social media with goodwill messages for her birthday.
Her husband, Barack Obama, celebrates his wife with an upload of a throwback picture that depicts their beginning days, and affirms that his wife, Mitchell Obama is one of a kind. He wrote, "you're one of a kind."#goosebumps!
However, Mitchell overwhelmed with love, appreciated everyone, especially her husband and daughters, and every un-imaginable twist and turn over these 55 years.