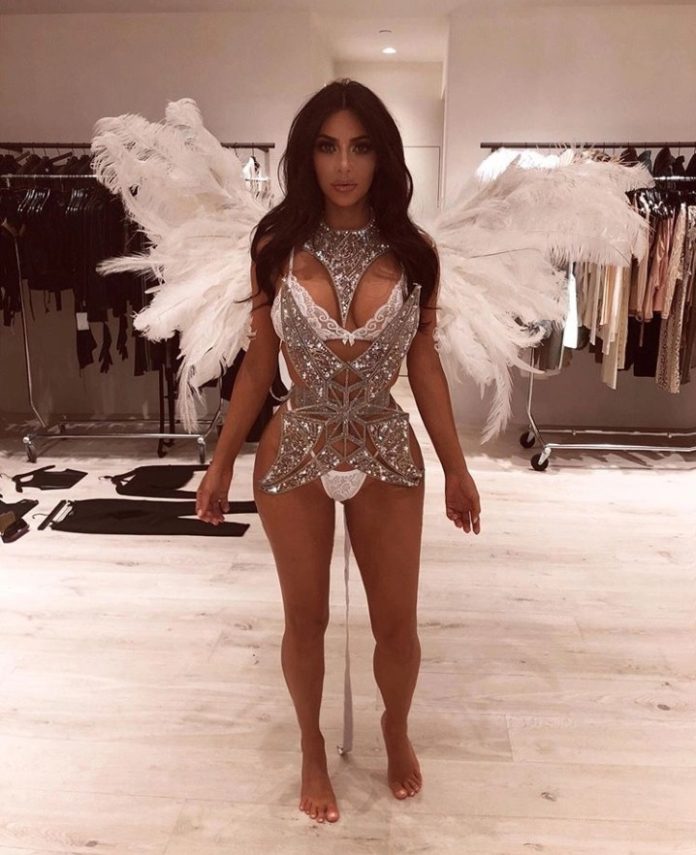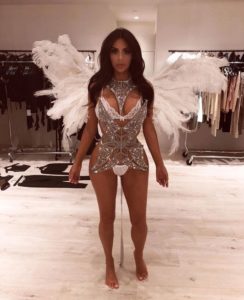 Reality TV star, Kim Kardashian took to her instagram account, an exceptional picture of hers from Halloween. She wrote "Just found this fitting pic from Halloween".
The illustrious Star rocks chic body fitting feathered costume, posing in style to showcase her curves, and looking like an angel to be adored.
Rocking silvery metal breasted vest costume which reveals her radiant yellow skinned skin, exhibiting sultry look.
She slays looking all sexy in a mix of white and silver, revealing her cleavage on a turtle neck top, updating a new style of fashion