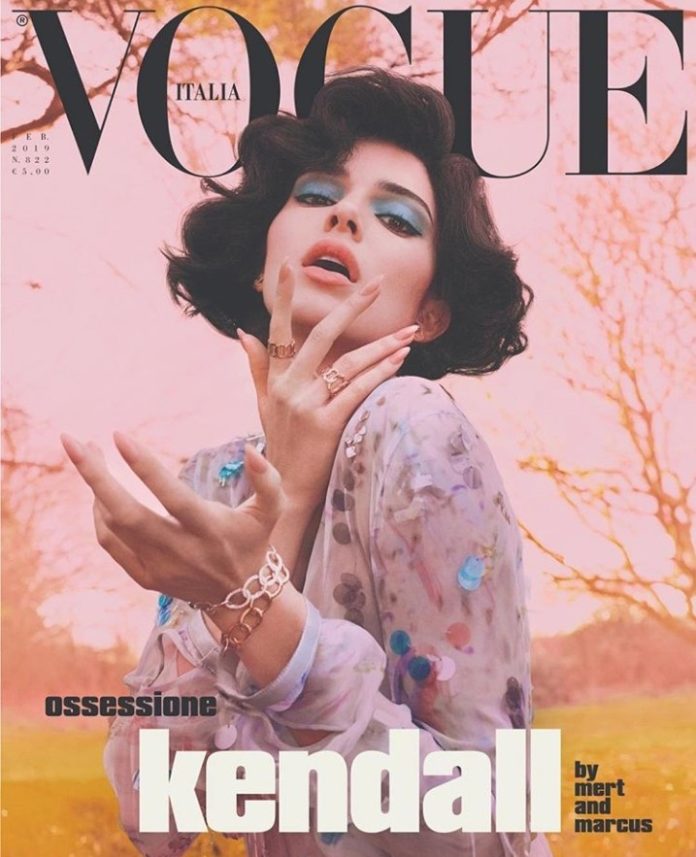 Kendall Jenner is at it again, this time with a new cover shoot that she did for Vogue Italia Magazine. What is she up to? Well, your guess is as good as mine.
#goosebumps! The supermodel Kendall Jenner, went stark naked in one of the photos, only wearing gloves, earrings, and heels.
She's been eagerly waiting for this shoot.  A couple days ago, she uploaded a trailer video of her on a phone call anxiously waiting to hear from Vogue Italia on Instagram. She captioned, "call me…. I'm waiting ahh"
Kendall has had past records of revealing her naked body underneath transparent outfits that suggests she's won't be shy if she were to go completely naked.
Kenny took quite some other pictures, but time clothed:
Hope you enjoyed watching Kenny's butt. Yes or No?