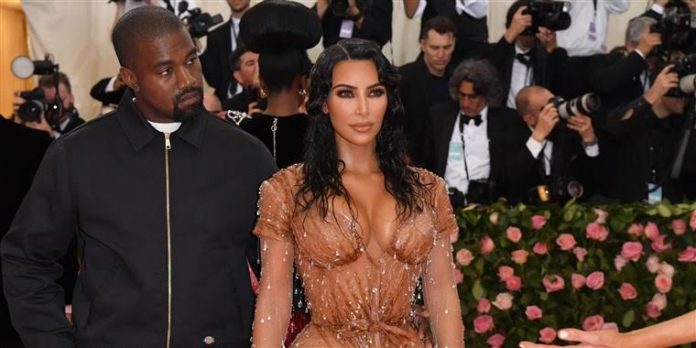 #goosebumps! West's family officially welcomes their fourth child on May 10th, and it's a baby boy! This was unveiled in a tweet made by Kim Kardashian West on twitter. She wrote, "He's here and he's perfect!"
They had their fourth baby via a surrogate, just like Chicago, their third. Kanye West and Kim Kardashian now have a total of four kids; North, Saint, Chicago and fourth child whose name is yet to be revealed.
Kim revealed the baby also looked just like Chicago, and that makes us wonder if they were given birth by the same surrogate. She said "He's also Chicago's twin lol I'm sure he will change a lot but now he looks just like her."
However, Kris Jenner didn't know Kim's surrogate was in labor until Kourtney Kardashian spilled the milk The Ellen DeGeneres Show. She said, "So, my mom doesn't even know this, but Kim's surrogate went into labor, so she's at the hospital," she said. Kris Jenner fully had no idea. "What! What are we doing here?!" she asked.
The west's family together with the fourth child makes them a total of 6 all together; Kanye West, Kim Kardashian West, North west, Saint West, Chicago West and last boy.
Looks like the month of May is for celebrity babies, as barely three days after the Sussex's royal baby boy was born, and now the west's fourth born child has been born.
We hope this is likely going to be the last child the west family would have