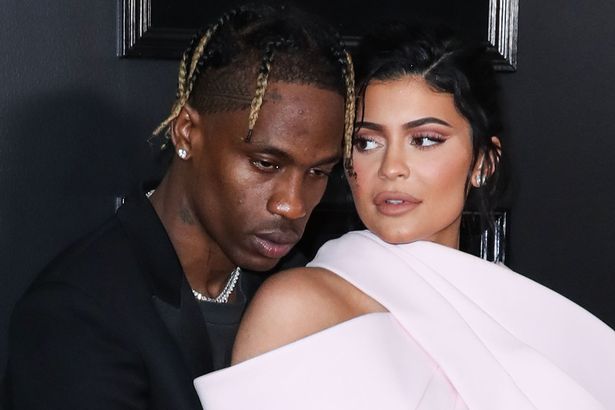 #goosebumps: Travis Scott and Kylie Jenner's relationship is fake, and Travis Scott is tired of playing games.
Kylie Jenner's relationship with her heartthrob Travis Scott is lately experiencing an avalanche in the guise of "everything is OK".
The two love birds have maintained this position for the sake of their daughter Stormi.
However, according to heat, Scott is no longer comfortable with the whole drama as he has been constantly trash-talked by the Kardashians. And for the most part, on the basis of cheat.
"He's ready to fight back big time. The way he is feeling at the moment, he'd like nothing more than to sell Kylie out. Everyone thinks he's the one who's been playing the field , while Kylie is some sort of angel. But she put him through hell – he says he has inside gossip on her and other family members, too," a source told Heat.
Nevertheless, he has had to endure more of the backlash in order to not ruin his chances with his daughter Stormi.
Meanwhile, Travis had earlier debunked the rumour of allegedly cheating on Kylie Jenner which is believed to be the cause of the friction between them.
Now, wait a minute, based on the premise "Everyone thinks he's the one who's been playing the field, while Kylie is some sort of angel", Travis seemed to be hiding some sort of information about his daughter's mum that the public is not privy to.
Well, we'd find out more about it, but do not forget that Kylie after being seen with Ex-Tyga the day after the news of their break up got to the press, debunked rumour saying she had had to straighten relationship with her Ex-Tyga after ending her relationship with Tristan Scott. She added that was it was only a coincidence that she was seen at the same venue where she went to drop off her friends and that there was nothing else between them.