Sunday evening of the 76th Golden Globes Awards season was lit. It ushered in the first red carpet of 2019 with the most exotic and stylish stars in the entertainment industry.
The likes of Hollywood stars; Bradley Cooper, Nicole Kidman, Timothee Chalamet were present at the Beverly Hilton for the prestigious ceremony.
However, the #goosebumps from Golden Globes 2019 red carpet, are as follows.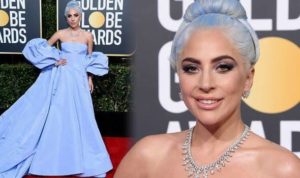 The glamorous Lady Gaga was the God of the moment. Her undeniable presence was heralded by a Lilac lavishly billowing gown with an extravagant train, also with outstanding sleeves by Valentino.
She, however, complemented the look with a Tiffany diamond necklace worth $5million.
Wow!!!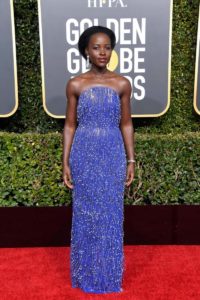 Next on the #goosebump series is Lupita Nyong. Recall the tech lady from Black Panther, of course, you do. She wore a dazzling electric blue dress which entirely looked like she had some hi-tech gadgets fused together. I guess her love for blank panther inspired the dress.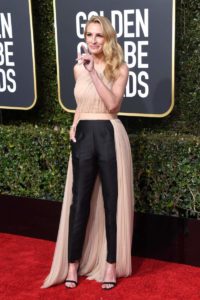 Ravishing movie star Julia Roberts made her #goosebump in a Stella McCartney consisting of a delicate tulle top featuring a floor-length train with a pair of black skinny tuxedo trousers.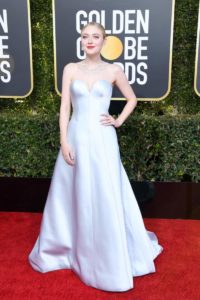 And, last, on the #goosebump from Golden Globes 2019 red carpet, is Dakota Fanning, looked chic and modern in a sleeveless silver floor dress. Her simple and classy look graced the occasion.
The gentlemen also appeared on the Red carpet, our spotlight on the #goosebump is Timothee Chalamet who wore a Louis Vuitton look complete with beaded harness.