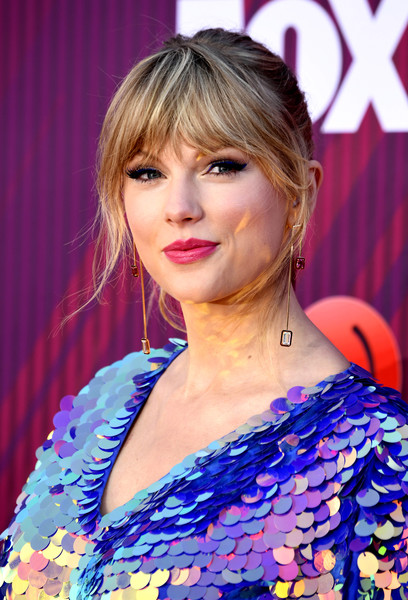 #goosebumps! Singer Taylor Swift isn't caught up in the near 30s syndrome as most women.
While on her media tour for her new album "ME! ", Swift was asked during a recent interview about whether she plans on becoming a mother one day with respect to the fact that she would be turning 30 in December— a question she regarded as sexist.
Taylor didn't hesitate to shun the interviewer with her response. She said, "I really do not think men are asked that question when they turn 30," she told German outlet RTL, according to translations. "So I'm not going to answer that now."
The singer's ME! is a reminiscent of what life was in her 20s explaining that she's learned a lot from her 20s that she hopes to take with her into her next decade.
"I hear others say… your 30s no longer has as much stress and anxiety in life as in my 20s, and I can join in the observation that we are in our 20s looking to gain experience, try things out, fail, make mistakes,
And I definitely plan to try and fail things in my 30s as well. But I expect that in our 30s we feel a little better of who we are. The closer I get to it, the more I feel it happens," she added.
This isn't the first time Swift has slammed an interview question that suggested sexism.
Just as she did in her recent interview, Swift shut down sexism within the industry, in particular, the sexism that accompanies aging in a piece she wrote for Elle in March.
"I've learned that society is constantly sending very loud messages to women that exhibiting the physical signs of aging is the worst thing that can happen to us," she wrote. "These messages tell women that we aren't allowed to age. It's an impossible standard to meet." She said.
Taylor's message is telling her fans to stand up for themselves.