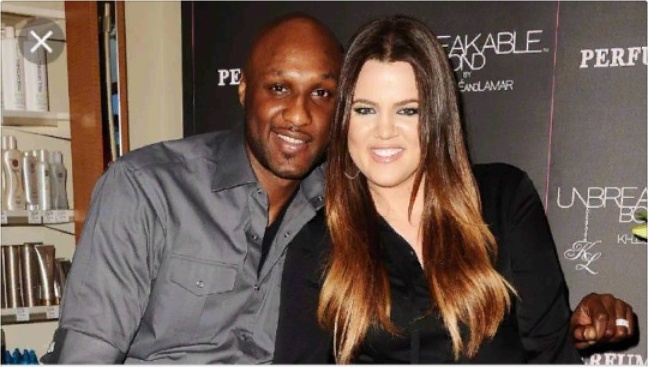 #goosebumps! Khloe's current situation sends an uncomfortable chill, and ex-husband Lamar Odom isn't cool with it.
Khloe's ex-husband Lamar Odom feels odious about what Khloe is going through now.
He thinks Khloe Kardashian wasn't deserving of another heartbreak after the one he cause her while they were still together.
Recall that the former NBA player and Khloe got married back in 2009 and are (obviously) now divorced. And somehow contributes to why Kim Kardashian sort of discouraged the idea of dating another NBA player Tristan.
But it seems like they ended things feeling okay about each other. Which could explain why Lamar is now taking on Khloe's side amid this whole Tristan Thompson/Jordyn Woods mess.
Lamar shared thoughts on ex-wife Khloé Kardashian's current situation with Tristan Thompson and Jordyn Woods.
A source spoke with People about Lamar's thoughts on the current situation, saying, "Lamar has always cared about Khloé, he still has love for her and he hates that she's been hurt again…He has a lot of regret over how he acted in their marriage. And he feels awful that she is going through more pain. He wants to reach out to her and give her his love and support."
However, we do not know if Lamar  has actually reached out to Khloe, and the dimension of love and support he promises to give her.
Meanwhile Kim Kardashian has unfollowed Tristan Thompson and Jordyn Woods on Instagram following the recent strings