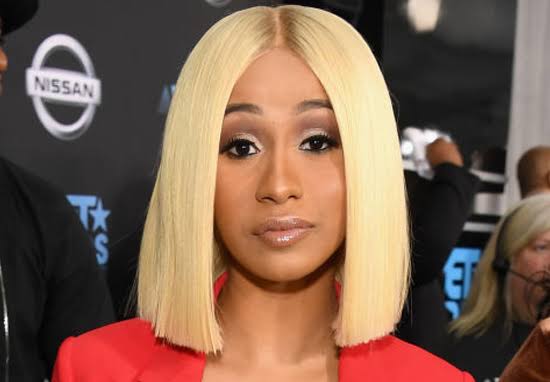 #goosebumps! Not proud of my past but "All I can do now is be a better me for myself my family and my future." was a personal decision she made as the video footage of her past life resurfaced.
Celebrity Cardi B reacts to video from 3 years ago of how she drugged and robbed men for survival as a stripper.
According to various outlets, she said in the Instagram Live, "I had to go strip, I had to go, 'Oh yeah, you want to f*ck me? Yeah yeah yeah, let's go back to this hotel,' and I drugged n****s up and I robbed them. That's what I used to do."
The video which went viral on social media was accompanied by the hash tag #SurvivingCardiB on twitter.
Once the video/news started to trend, she issued this statement: "So I'm seeing on social media that a live I did 3 years ago has popped back up. A live where I talked about things I had to do in my past, right or wrong, that I felt I needed to do to make a living. I never claim to be perfect or come from a perfect world with a perfect past. I always speak my truth. I always own my shit.
"I'm a part of a hip-hop culture where you can talk about where you come from, talk about the wrong things you had to do to get where you are. There are rappers that glorify murder, violence, drugs, and robbing. Crimes they feel they had to do to survive.
"I never glorified the things I brought up in that live I never even put those things in my music because I'm not proud of it and feel a responsibility not to glorify it. I made the choices that I did at the same time because I had very limited options. I was blessed to have been able to rise from that but so many women have not.
"Whether or not they were poor choices at the time, I did what I had to do to survive. The men I spoke about in my live were men that I dated, that I was involved with men that were conscious, willing, and aware. I have a past that I can't change. We all do."
She ended the post by adding the caption, "All I can do now is be a better me for myself my family and my future."
However, this didn't sit well with most of her fans:
🗣🗣🗣For the dummies in the back #SurvivingCardiB #CardiB pic.twitter.com/CInr145Y4K

— RIP Doody 👼🏾 (@onikammathers) March 24, 2019
I just don't understand how she can get away with ALL these crimes she did. Really disgusting. Really sad. #survivingcardib

— Dmnq (@mrtrprt) March 24, 2019
Imagine if a man admitted to drugging women and robbing them…..whew chille. #survivingcardib

— h (@georgieeatscock) March 24, 2019