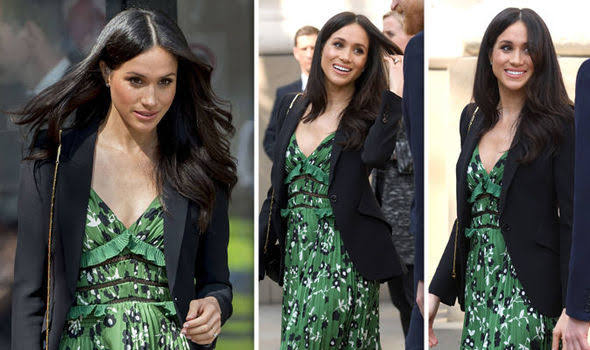 #goosebumps! Meghan reportedly ran a secret Instagram account just to keep up with her friends. Uh-huh LA LA.
Meghan's life as a royal is obviously going to be different from what it had been before her marriage to the prince.
There are rules and standards in Queen Elizabeth's kingdom. And Meghan is expected to live by them.
Well, let's have a few comparisons of what life was, to what it is now for the Duchess of Sussex.
Expected etiquette rules of royals in Queen Elizabeth's Kingdom are:
Sit like a royal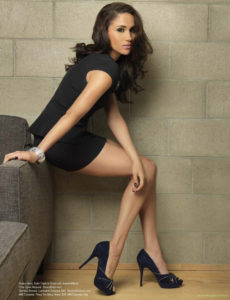 One of the worst things a woman in the royal family can do – as far as etiquette rules go – is sit with her legs crossed at the knee. Legs and knees must be kept together, although crossing at the ankle is fine. 
Dress appropriately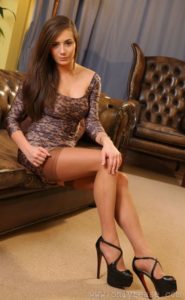 The royals have a knack for being fashionable. The Queen famously wears neon outfits on more occasions than not. They dress modestly and for the occasion.
Cover up cleavage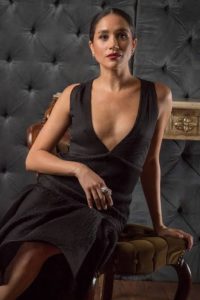 While Queen Elizabeth's purse is used to send messages to her staff, Princess Diana's had a different purpose. When she exited a vehicle, she always put a clutch to her chest so she wouldn't show too much cleavage and give paparazzi the chance at a compromising photo.
No autographs, please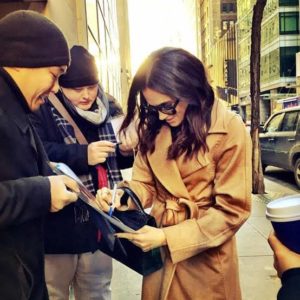 The royal family isn't allowed to sign autographs because it would increase the risk of having their signatures forged. They also aren't supposed to take selfies, though the royals have been known to break both rules on occasion.
Wear a hat at formal events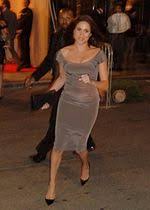 At formal events, women are always expected to don a hat. Queen Elizabeth usually sticks with a wide-brimmed hat, while Kate Middleton and Meghan Markle are more likely to wear a fascinator.
No Social media accounts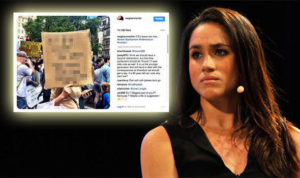 As a rule, royals with formal working roles such as Prince Harry, Prince William, Kate Middleton, and most recently Meghan, are forbidden from having their own social media accounts to retain some element of privacy. 
However, Meghan's Instagram days came to an abrupt end around Christmas.
Our submission is this, it is not going to be totally easy for the Duchess to migrate from the kind of life she has known and have been exposed to quite early in life, to the life she's expected to live now.
In any case, the Duchess is not a dogged person, as she has so far embraced her new role in the royal house. And willing to go the length just to make sure her prince is happy.
Do you think Duchess Meghan is coping with the rules of engagement in the kingdom? Yes or No