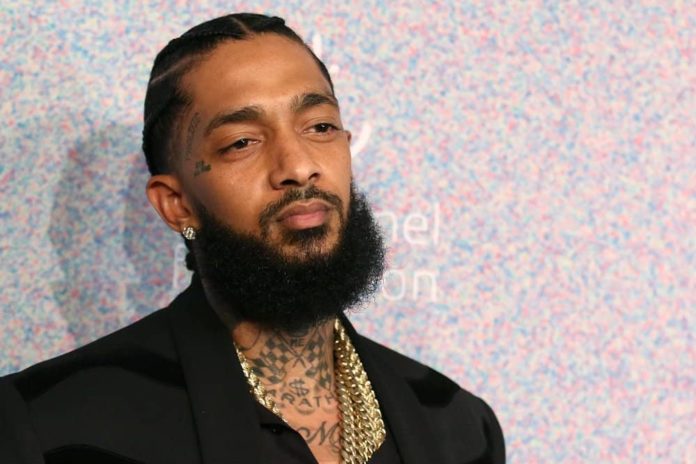 #goosebumps! April Fool's Day set out on a mourning slate for Los Angeles celebrities as they deeply mourn one of their very own Nipsey Hussle.
The beloved LA rapper met his sudden demise on Sunday afternoon after receiving multiple gun shots at close range from an unknown man who quickly ran up to a waiting car in Los Angeles.
Our Source reveals the cause of his death was alleged to be in connection with the late Dr. Sebi documentary project that he was handling. The rapper was working on shinning a light on the man who proved in court he had a cure for AIDS. And mysterious died without been celebrated.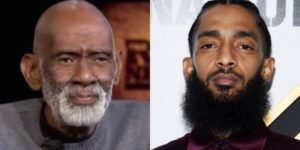 Nipsey, however, kinda knew he was riding a dangerous path for a good cause, and would rather die doing what was right. He said" if they kill me for this documentary, Y'all better ride" in an interview.
When asked why he wanted to bring new attention to the work of Dr. Sebi during a radio interview with The Breakfast Club, Hussle explained
"I think the story is important. It's a powerful narrative. Like if someone in this room said, 'Hey, I cured AIDS.' I'd be like, 'Yeah, right.' And then I can show you an example of him going to trial and proving in court he [cured] AIDS, I'd be interested in it. More so than championing his products or explaining his methodology. Put some light on that case," he added.
Dr. Sebi was a leader in the natural remedies movement. As part of Dr. Sebi's practice, he prescribed a strict vegan diet that cut out alcohol, sugar, and iodized salt to help the body regenerate and heal itself.
The rapper is being  remembered for his selfless service to his community
Hussle's family, friends and fans received the news with shock and mourn him with a heavy heart. As some took to instagram expressing and sharing sympathy for the loss of a good man.