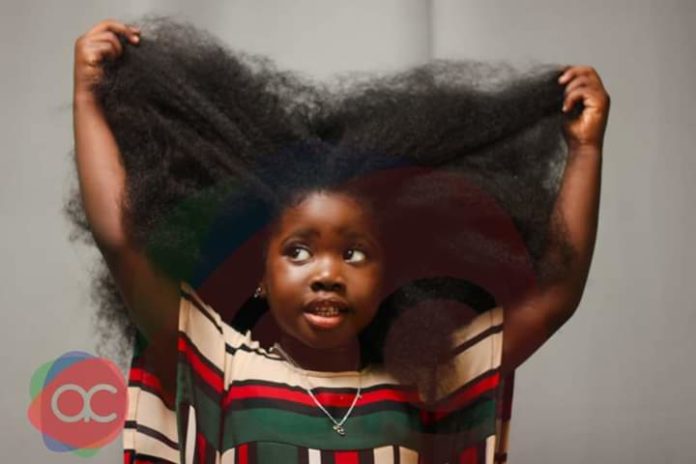 #goosebumps! Oh my! I'm sincerely thrilled by her hair. I mean what sort of medicine do you apply on your hair, girl?
Pretty Annateshia is barely 4 years old, a gorgeous girl raised by her mum in Lagos.
She lost her dad when she was just a baby and her mother has been nurturing and caring for her since then.
Pretty Omotolani is seemingly loved by many and has always captured the heart of everyone who comes across her because of her silky, bulky, and lengthy natural hair.
She recently had a photo-shoot and she looks as ravishing as she has always been.
Below are stunning pictures of hers shot by Andrufilms.