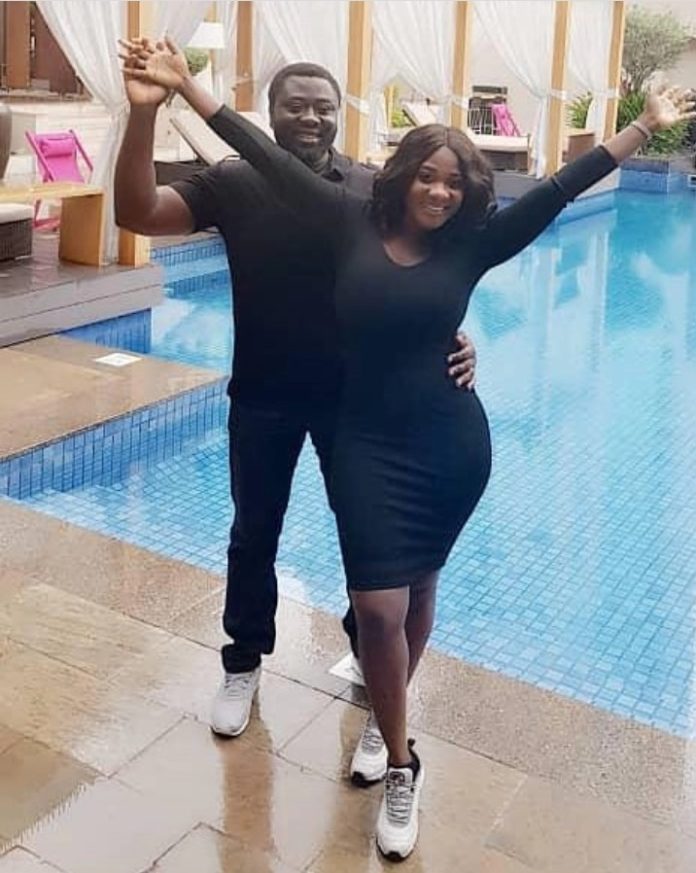 #goosebumps! Famous Nigerian actress Mercy Johnson Okojie, lets us in on her private life.  She says she over quarrels with her husband. Only that they don't do videos of the bad times but the good times only. She wrote, "over quarrel oo🤣 over quarrel sef🤣. We don't do video of the bad times only the happy times".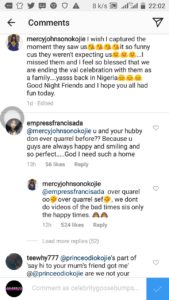 This was in a response to a question asked by one of her fans @empressfrancisada on Instagram after the actress uploaded a video of a happy moment shared together with her family back home in Nigeria. She wrote "U and your hubby don ever quarrel before?? Because you guys are always happy and smiling and so perfect ….God I need such a home".
Since Mercy Johnson Okojie and her husband prince Okojie had just returned from their exciting Dubai trip to reunite with their children and other members of the family. It was so dramatic having to see purity, Henry and Angel again after a while. They were all basking in love.
The popular and amiable actress is loved by all because of her real, down to earth and lovable persona. She has got the mojo. Unlike most cosmetic women who would quickly give the impression that their marriage is working and perfect.
Mercy Johnson is the real MVP; An actress, a serving politician, a wife and mother of 3. She's able to combine them all perfectly.
It was almost unheard of judging by the controversies that surrounded her marriage to her divorcee husband Prince Okojie. But today, her marriage is being  admired by all including me.
However, the actress understands that marriage could be tough too as was reflected in her response such that, just as there are good and happy times, there are equally the bad and sad times in marriage.