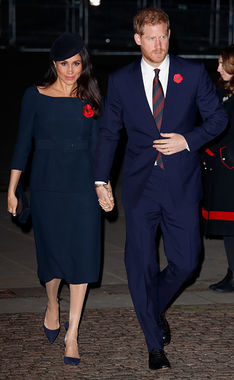 #goosebumps! Meghan and Prince Harry are reportedly not going to hire a nanny for their forth coming baby.
According to vanity fair, Meghan's mother, Doria Ragland will be coming over to help when Meghan puts to birth for a certain period. "They do not plan to hire a nanny or nurse initially, and will instead rely on the help of Meghan's mother," royal reporter Katie Nicholl said
Unlike Prince William and Kate Middleton, the pair (Prince Harry & Meghan Markle), certainly have a thing in common. And it's their non-traditional inclination to palace practises. Such as
— Moving out of Kensington palace
— Meghan still cooking her meal
—Meghan still wearing of her 6-inches high-heels
—Meghan and Harry having operated secret social media accounts
—And now, not hiring a royal nanny. Also, even choosing a different hospital to deliver their baby.
Meghan and Prince Harry want to get more involved in raising their child. Source says the prince plans to refurbished the house and beef-Up security by installing security systems and cameras which can be controlled via phone to ensure that the child gets maximum security like it would have gotten in the Kensington palace.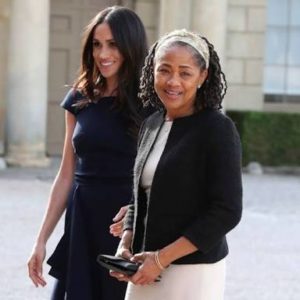 The Duchess' mother, Doria 62, is a makeup artist, business woman and a yoga instructor. No wonder she's the surest bet for the couple.