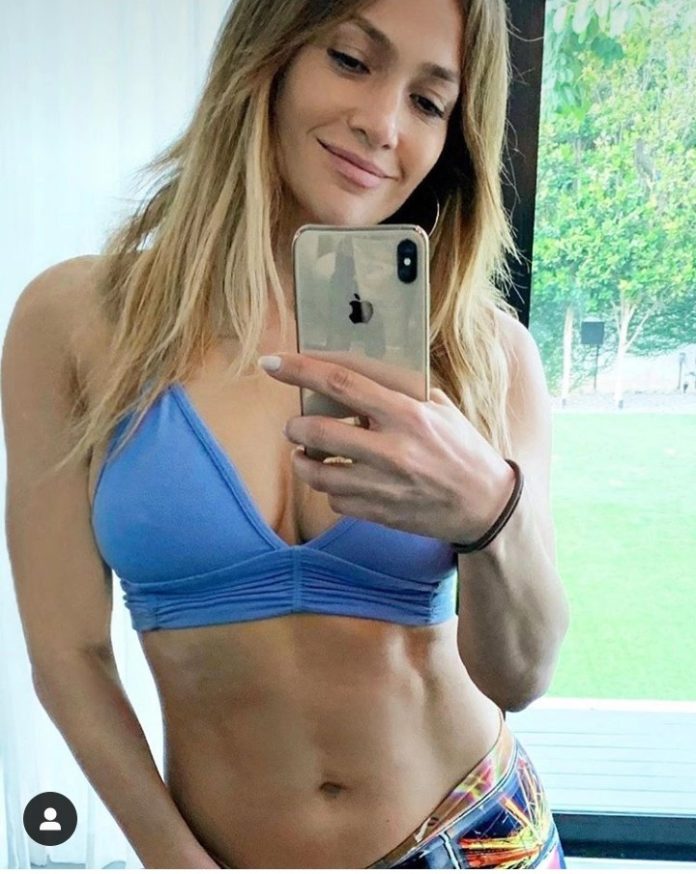 #goosebumps! Popular actress and singer, Jennifer Lopez 49, popularly known as Jlo recently embarked on a 10 day challenge to abstain from carbs and sugar.
The famous mother of 2 took to instagram a picture of herself already 4 days gone, caption ed "Day 4 & feeling….. a lil better 🙂 Who's with me? "
It's a #10daychallenge for women to stay off carbs and sugar foods in other to stay fit and healthy.
Could this be why she ages backwards? The sexy looking artist & model is known for her fabulous curves and never ageing figure.
A couple years ago, Jennifer Lopez told Ellen DeGeneres on one of her shows that she would love to get pregnant again and have maybe 'four or five' more kids. She already has two – Max and Emme, aged seven – from her marriage to Marc Anthony.
She's currently dating her new partner Alex Rodriguez, and they are very much in love.
The American Idol who's into a lot of stuffs has won so many prestigious awards in the entertainment industry.
She asked, "who's with me"? I guess that's not a rhetorical question. Ladies!