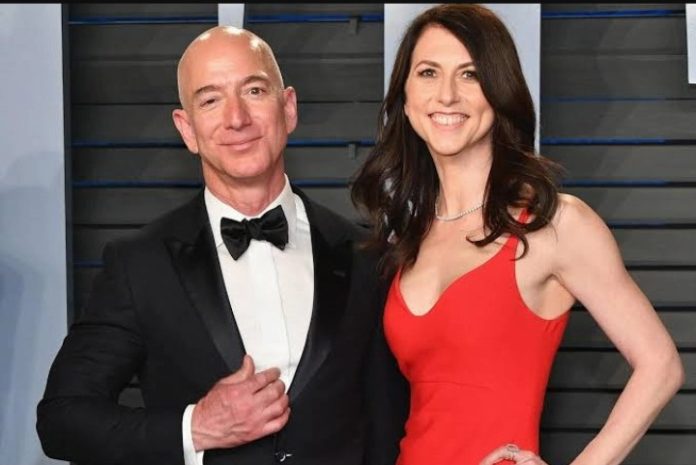 On celebrity #goosebumps today, Amazon CEO, Jeff Bezos, 54, and wife, Mackenzie Bezos, 48 year old novelist, are divorcing after 25 years of marriage with four children.
The announcement was made in a tweet signed by both of them on Wednesday 9, 2019, 3 days before Bezos' 55th birthday.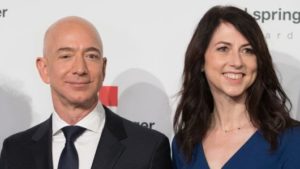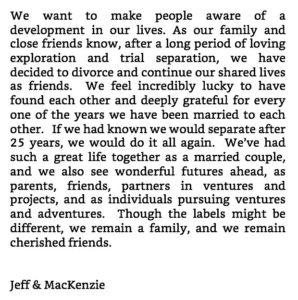 Ahead of the divorce, about last year, Jeff Bezos said in an interview with his brother Mark at the SummitLA conference that he was looking for a hard working woman "who could get [him] out of a third-world prison" as he was going through a series of blind dates before he met MacKenzie.
World's richest man complaining about getting out of a third-world prison? What a #goosebump.
According to Cnbc, Jeff Bezos has repeated that story several times over the decades. And perhaps, finally, he's at it or better still, they're at it.
The couple seems happy about the divorce as they share wonderful hopes of their futures ahead. However, the couple already had a charitable fund project going on, and are both committed to it despite the divorce.
Is this going to affect Amazon businesses? Well, "Jeff Remains focused on and engaged in all aspects of Amazon," an Amazon spokesman told CNBC Wednesday.