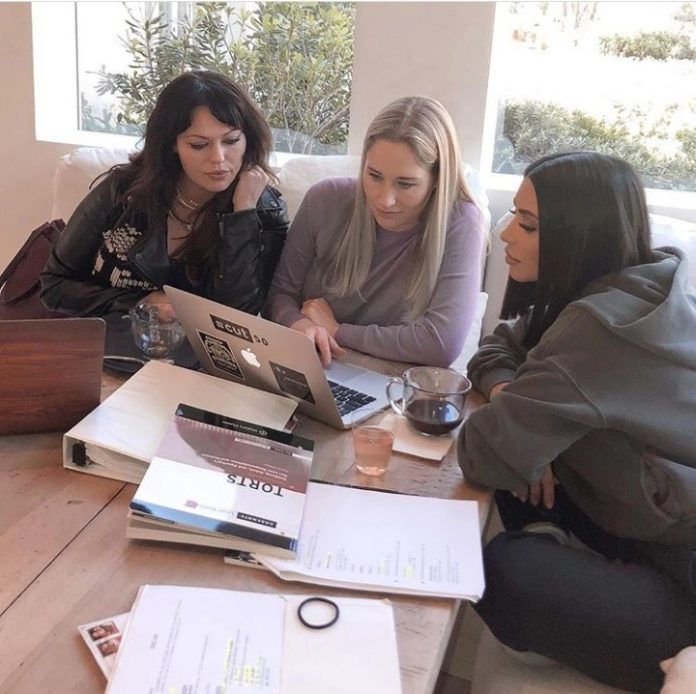 #goosebumps! Kim Kardashian West shares her story with fans to make them "understand that there is nothing that should limit your pursuit of your dreams." she says.
The reality TV star already had enrolled to study law with the California State bar last year. And one year down the line she decides to share her experience with the public.
Following a lot of speculations surrounding her admission to study law, Kim also debunks the rumour that says, "it's her privilege and money that got her there."
She explains that, it was in a pursuit of her dream and hard work that paved the way for her. She has always wanted to study law. And although she dropped out of college, she didn't relent in her dream. She fought hard for it "I have made this strict commitment to follow a dream of mine." She added, "it's true I did not finish college. You need 60 college credits (I had 75) to take part in "reading the law" which is an in office law school being apprenticed by lawyers."
She explains further how demanding her schooling is, as she is required to work a minimum of 18 hours a week for the next 4 years. As a mother of four and a business woman, she makes a lot of sacrifices; her weekends are spent away from her kids while she reads and study. "I work all day, put my kids to bed and spend my nights studying."
She even had to change her number to be she able to stay off distractions. "I changed my number last year and disconnected from everyone because I have made this strict commitment to follow a dream of mine" she says.
KKW as she's fondly called also says, there were times she felt like quitting but she got encouragements from the people around her who gave her support. "There are times I feel overwhelmed and when I feel like I can't do it but I get the pep talks I need from the people around me supporting me."