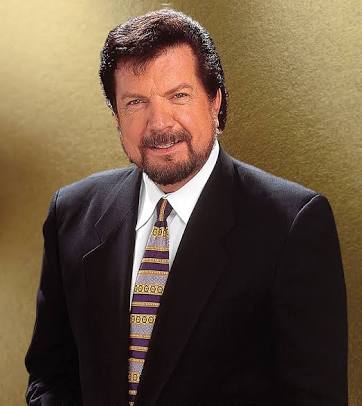 #goosebumps! Legendary Dr. Michael Dean Murdock known professionally as Mike Murdock is 73 years-old. He was born on April 18, 1946 in Louisiana, U.S
The prolific singer, writer and preacher is an American Contemporary Christian singer-songwriter, televangelist and pastor of The Wisdom Center ministry based in Haltom City, Texas.
Murdock preaches around the world and is best known for his promotion of prosperity theology.
He has raised many spiritual sons and daughters who are today celebrating his birthday with him from around the world.
Rev. Biodun Fatoyinbo, the senior pastor of Commonwealth of Zion Assembly (COZA) Abuja, is a great lover of the Murdocks. He is said to be the only Nigerian pastor, if not world wide, to give Mike Murdock the best treat as a guess in his entire life.
COZA's senior pastor was mentioned in a tweet as regards to Murdock's birthday last year.
At My 72nd Birthday..!
Ps Biodun Fatoyinbo from Abuja Nigeria
Ps Ana Sweet..Resident Pastor of The Wisdom Center!,#drMM#fb pic.twitter.com/4pHxPrrZDD

— Dr. Mike Murdock (@drmikemurdock) April 26, 2018
This year wasn't different either as  Rev. Biodun travelled all the way to the U.S to celebrate the man of God's 73rd birthday as well as to receive impartations from him. He uploaded an image of a spiritual moment with Dr. Murdock with the caption , "When Dr. Murdock places his head on your head to impart you, speaking some deep stuff upon my life…aaah! I have "blow". I'm grateful to God for this moment".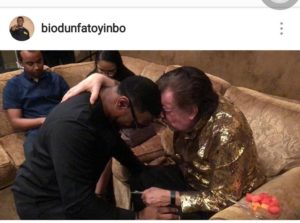 Dr. Mike Murdock got married to Linda Lormand in 1966 and they both have an adopted son named Jason. Unfortunately, the their marriage ended in 1979.
Pastor Mike Murdock has 353 books on Goodreads with 8163 ratings. Mike Murdock's most popular book is The Law of Recognition.
Some of his books include, The 3 Most Important Things In Your Life. The Law of Recognition (The Laws of Life Series) (The laws of life series) Secrets Of The Richest Man Who Ever Lived. 7 keys to 1000 times more. The Covenant of Fifty-Eight Blessings. 31 Reasons Why People Don't Receive Their Financial Harvest. Leadership Secrets of Jesus.
He hosts the school of wisdom with Mike Murdock television program.