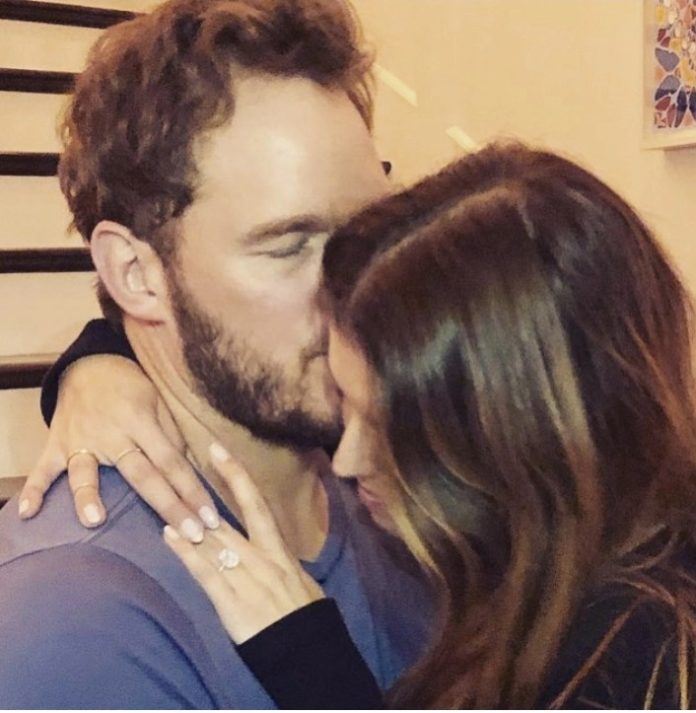 Chris Pratt, 39, asks for Katherine Schwarzenegger's hand in marriage.#goosebumps!
The question didn't come as a surprise to Maria Shriver and Arnold Schwarzenegger, parents to Katherine, since Chris has long been vocal about starting a life with Katherine.
About a week ago, the two lovers got engaged, and Chris overly filled with joy as he took to instagram expressing it.
Although outsiders are feeling they are rushing it, insiders according to a People, say they couldn't have dated longer than now.
Actor Chris and his to be wife, met about 7 months ago when they were introduced by Katherine's mum, Maria Shriver. And Since then, their relationship has gotten thicker to the point of engagement.
Chris, despite 10 years age difference, believes he has seen a more suitable wife for him after his divorce with ex-wife, Anna Faris.
The Schwarzeneggers wholeheartedly welcome him into their home. He is soon treated and recognized as a family member of the Schwarzeneggers, as they were spotted sometime ago having breakfast with Chris. New year's eve in Mexico was equally spent with the presence of Chris Pratt.
The source also adds that Katherine's siblings are bonding with Chris already. Beyond that Both families are getting along very well.
According to the source, the to-be couple already moved in together. And they both love their new neighborhood in Los Angeles.