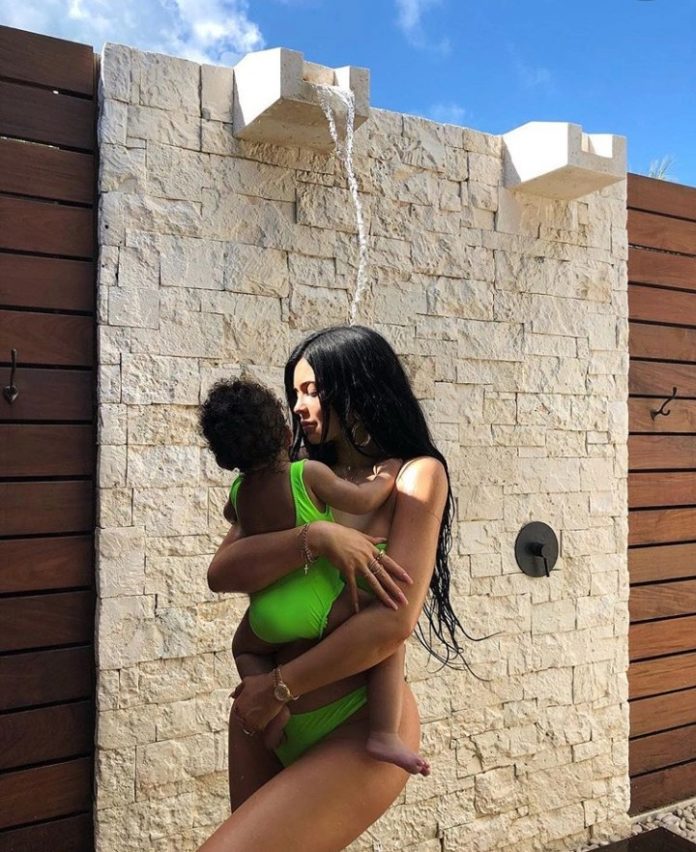 And yesss! It's Stormi's one year birthday adventure and she's having it all. So "Let the adventures begin." wrote, Kylie Jenner.
Stormi's adventure started out with a hello kiss to Paradise world of nature where she and her mum, Kylie Jenner were parading across the beautiful and illustrious edifice of nature.
Kylie, who may not be able to describe how exactly she feels today, however, expressed it in an oxymoronic way. She posted a rather moody picture of hers to Instagram with the caption "happier than I look."
The duo were indeed set for Stormi's birthday adventure as they are already planning to get away😂😂😂😍.
 Baby Stormi's actually birthday is on the February Ist.