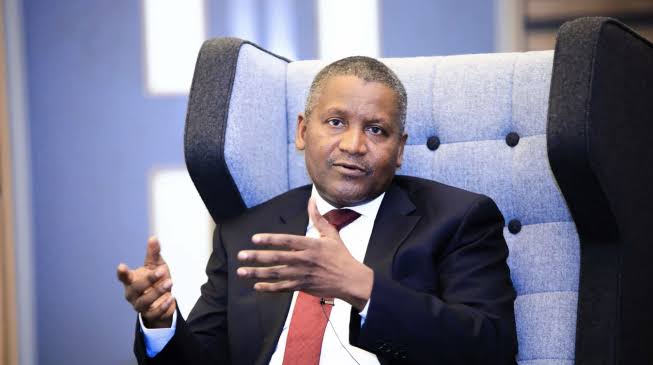 #goosebumps! Africa's richest man Aliko Dangote adds another year to his fleet of years today. The legendary business man turns 62 years-old on April 10th 2019.
Dangote is the founder and CEO of a publicly traded company known as  Dangote group of companies .
He had an estimated net worth of $10.6bn (£8.1bn) as of March 2019.
Recently, in 2019 Ibrahim forum in Abidjan, Cote d'Ivoire, on Saturday, he revealed how he withdrew a staggering $10m (£7.6m) just to look at it and prove to himself he was rich. And when he was sure it was his money, he took it back to the bank the next day.
"When you first start a business your target is to make your first million," the Nigerian businessman said.
"But after a year or so, I realised that I had much more than $12-13bn (£9.2-10bn), and I said okay, fine, all these numbers are just written numbers.
"One day I went to a bank, at that time there were no restrictions, and I wrote a cheque and cashed $10m. And I took it home for myself. And I put it in the boot of my vehicle and I went home and I opened it and I looked at $10m and I said: 'Okay fine, now I believe I have money.'"
"I took it back to the bank the next day," Mr Dangote added.
Asked how much money he had in his wallet, he said: "Not even a dollar. Nothing."
The Nigerian's birthday is being  celebrated by friends, family, business magnates, and as such those whom he has directly or indirectly  put daily food on their tables through his hard work.
He shares his birthday with quite a few celebrities son, the likes of Andre, Joey
Happy massive birthday guys. Much love always!