Tenshin Nasukawa has some guts, at 20 he wanted to beat one of the greatest boxers of our time. I mean, of all the boxers in the world, it is Floyd "money" Mayweather he chose as an opponent to usher himself into the new year. We are talking about a 50-0 record in boxing at the highest level.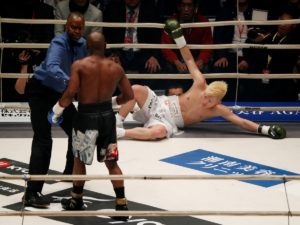 #goosebump no. 1
And Mayweather made sure Tenshin CRIED! He cried just after his coach threw in the towel and after the referee announced Mayweather as the winner. Maybe Tenshin himself, a great mixed martial artist, who has been defeating opponents regularly using both boxing and kicking, thought Mayweather, 41, was just fortunate not to have fought someone like him.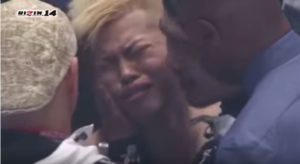 But I guess he never knew the power and speed of Mayweather, who is ageless, yet aging! Or maybe he thought he could beat any boxer. But Like the late Bruce Lee Said:
            "no style is the best, it depends on your depth on that style".
#goosebump no. 2
Mayweather settled the fight in 2 minutes. He knocked him down twice, and knocked him out the third time. Tenshin staggered up, and staggered to maintain balance. That's an evidence of heavy punch to the head. Tenshin is lucky, it was an exhibition bout.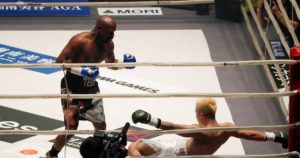 #goosebump no. 3
An exhibition whaaaat? I mean, Floyd "MONEY" Mayweather walked out of the ring with $9 Million for a 2 minutes exhibition fight? Mayweather entered the fight smiling and looking unserious, whereas he had his tactics all worked out in his mind.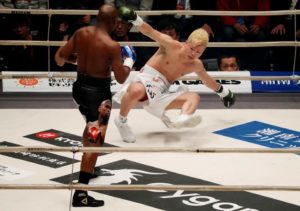 Before The Fight:
Floyd Mayweather: "I can do it all"
              After The Fight:
Floyd Mayweather: he shows a ton of gratitude to his team, his fans, the media, the promotion
Tenshin: "Floyd Mayweather is truly great, I didn't deserve fight".